Expand your revenue potential by offering upgrades your guests will love with hotel upselling software
Create additional revenue streams by transforming your pre-arrival guest experience with RaccoonUpsell, a digital guest service menu that automates hotel upselling.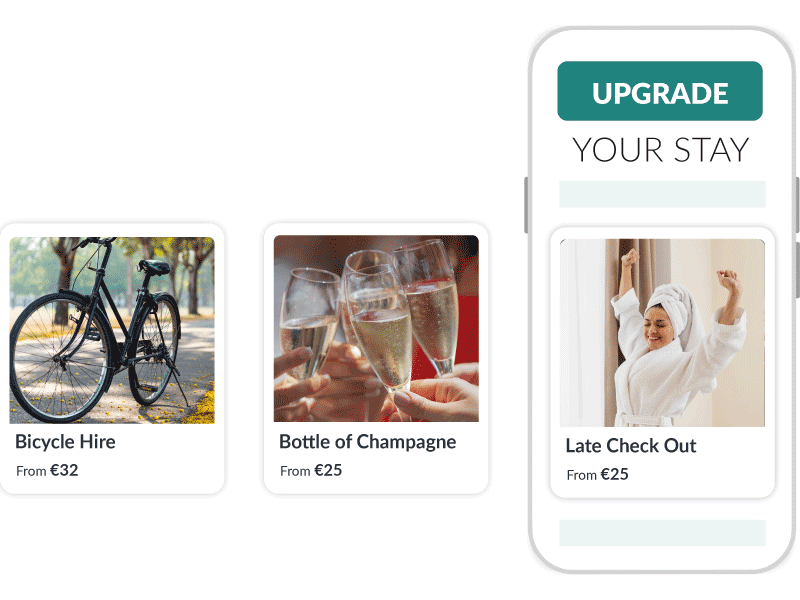 Fully automated revenue generating tool
Customise guest extras and services
Inventory control & availability updates
Generate a higher RevPAR with pre-arrival upselling
With RaccoonUpsell, you can add another layer to your pre-arrival process that allows guests to create a custom stay and generate additional revenue for your hotel without lifting a finger.
RoomRaccoon users that combine the convenience of online check-in and RaccoonUpsell increase their ADR by 15% on average.
Guests who can customise their stay are more likely to return
Track your website performance and ad campaigns. Insert tracking codes for Google Tag Manager, Google Analytics, and Facebook Pixel in the booking engine.
OF HOTELS THAT USE RACCOONUPSELL INCREASE THEIR ADR BY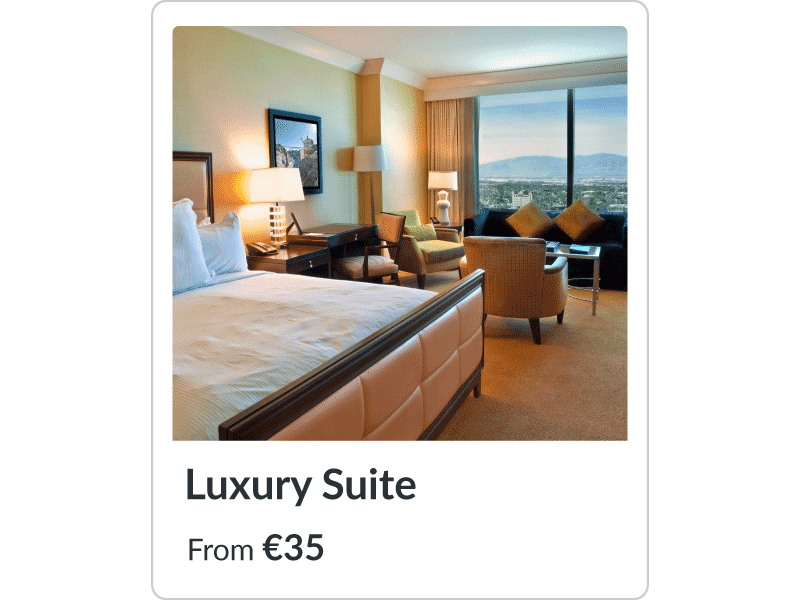 Who can resist a more spacious room with a better view? Let your guests seamlessly upgrade rooms before arrival with RaccoonUpsell.
Select the upgrades to upsell for every room category.
Upgradable rooms are shown according to availability.
Your availability is automatically updated in the PMS.
Guests that don't know what's on offer will never buy it. Offer your guests the chance to purchase additional services from a customised guest service menu.
Advertise your services with creative descriptions!
Include photos to attract and entice guests.
Include discounts to sweeten the deal.
Customise your guest service menu​
Fully manage the services and experiences you want to upsell.
Decide if you wish to charge per person or night and if you want to include an online check-in discount.
You can also switch on upselling in the hotel booking engine to offer guests relevant extras during the booking stage.
The most opportune time to upsell guests
The online check-in process is a key opportunity to serve guests.
Easy online registration and upselling components can make this touchpoint a real strength for your business and improve your bottom line.
RoomRaccoon's online-check in hotel software is available with all packages.
Staff can focus on welcoming guests and not selling.
Reduce front desk queues by 70% during high season.
Cater to mobile-savvy travelers expecting this convenience.